Get Involved
The generosity and commitment of the Foundation's Trustees and Patrons helps to shine a spotlight on Teesside for all the right reasons.
We are keen to get more individuals and businesses involved and together make Teesside a better place to live and work.
Here's a few ways for you to get involved:
—
Become a Patron
The Foundation has more than 40 Patrons – local businesses and wealthy individuals who make a considerable annual donation to the foundation, enabling us to change lives on Teesside.
Their donations are reinvested into the community, helping those in need. But being a Patron isn't just about the donation – our patrons get involved with the funding application decisions, present the cheques and awards to our Teesside Heroes and Golden Giveaway winners.
Our Patrons are recognised in our newsletters and receive positive press coverage of their support.
If you are interested in becoming a patron of the Foundation, then please send us an email to [email protected] or visit our Patrons page to apply.
—
Teesside Centurions
Teesside Centurions are regular supporters of the foundation, donating £19 each and every month. Regular donations just like these enable us to carry out our work in the communities of Teesside.
The Teesside Centurions are part of our fundraising army, people who are prepared to help make a real difference for the area we live in. Help us continue to make a difference to Teesside and join the Centurions today!
Please email [email protected] for details on how to join or
sign up via our CAF page by clicking the button below and select 'I'd like to give regularly'.
—
Nominate a Teesside Hero
The Philanthropic Foundation is determined to shout about our local community champions – the unsung heroes who do lots of work in the community without fan-fare or financial reward.
Our monthly Teesside Heroes Awards are all about recognising those community superstars, whilst helping the Foundation distribute much-needed funds to truly worthwhile causes across the area.
Each Teesside Hero receives £1,000 for a local cause of their choice – plus a gleaming trophy and a meal for two at Mohujo's.
If you think you know a deserving Teesside Heroes Award-winner, then drop us a line with your nomination and up to 500 words about them to [email protected]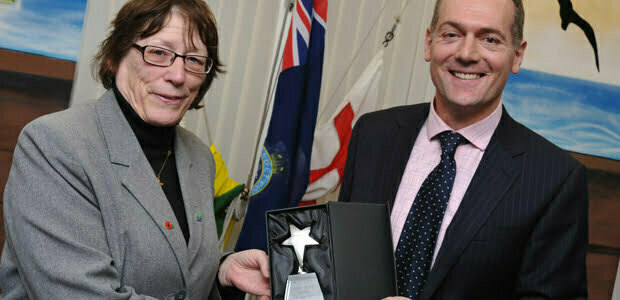 —
Charity Champions Challenge
We're looking for young Teessiders (aged 3-18) who want to do some fundraising for some of the most disadvantaged Teesside families?
We're looking for young Teessiders to support our Schools Hardship Fund, providing vital support to some of the most disadvantaged local children and their families.
And funds raised will be shared with another fantastic local charity, Remembering Rebecca for a project that organises much-needed support for the brothers and sisters of local children with neurological diseases.
Our new Charity Champions Challenge is designed to get more Teesside children and young people involved in charity fundraising.
We've got lots of fundraising ideas for our young Charity Champions – though we know some have ideas of their own too.
It doesn't matter whether those taking part raise £100 or £1,000.
What's important is that they learn that helping others is rewarding – and that they can make a genuine difference to make Teesside an even better place to live.
Young people aged up to 18 can do the challenge by themselves or with their siblings, friends, classmates or fellow club members.
At the end of the challenge we will hold a Charity Champions Challenge awards presentation event, when every child will receive a medal, certificate and other goodies.
Together let's help create fundraisers of the future.
Frequently Asked Questions…
How will your fundraising make a difference?
The Foundation has a School Hardship Fund to enable schools to improve the lives of just a few of Teesside's most underprivileged children.
We give them a small amount of money, usually around £250, to help the neediest children and their families in whatever way they think is most important.
So far, some schools have used this money to buy Christmas gifts or hampers for children and families that would otherwise go without.
Others have used it to purchase coats and shoes for children who have turned up at school without either on freezing cold Winter days.
Some schools have set up breakfast clubs to provide a meal at the start of the day for pupils who would not be fed at home.
We trust the schools to make good decisions with the money.
How can we help you fundraise?
Attached to this email is a list of suggested fundraising ideas, but we know you'll have your own fantastic ideas as well.
We will contact all the Charity Challenge fundraisers from time to time with information for fundraising events they can get involved with.
We can also provide paper sponsorship forms.
Contact us via email or telephone if you would like some help or advice with your fundraising.
How to donate
Use the sponsorship forms and collect in the money from those who sponsor your activities. Once you've finished your fundraising, arrange to bring the cash to our office in the Cleveland Centre – call ahead 01642 686018 to ensure we will be in.
Pay the donations direct into our bank account – contact us for the details.
Set up an on-line fundraising page, the Foundation is registered with Just Giving www.justgiving.com or Virgin Money Giving www.virginmoneygiving.com.  All funds donated via these platforms are directly transferred to the Foundation and they claim the Gift Aid on our behalf.
Make a donation via our website – click on the DONATE button on the homepage.
Send a cheque, made payable to Middlesbrough and Teesside Philanthropic Foundation, 35 Centre Mall, Cleveland Centre, Middlesbrough, TS1 2NR.
Our first challenge finishes on the 30th May 2018.
All monies should be donated by the 16th June 2018. This gives us time to order the medals, certificates etc.
Let's Celebrate – date for your diary!
At the end of the challenge there'll be a Charity Champions Challenge awards presentation event, when every child will receive a medal, certificate and other goodies.
It's on Sunday 1st July, lunchtime start, at The Hub, Teesside University.  We will send further information closer to the date.